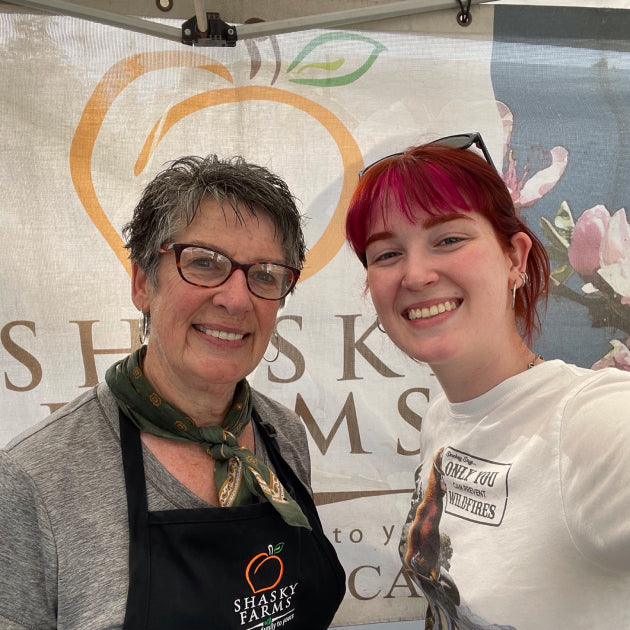 Our Story
Shasky Farms is located in the heart of the San Joaquin Valley, on the east side of Merced County. The 4th generation is farming, but their kids are the 5th generation to live on the farm - 13 acres of fruit, and about 150 Acres of walnuts, almonds and red walnuts. Our farm is split by the meandering Mariposa Creek, and bordered on the East by the golden foothills of the Sierras.

With over 110 varieties of fruit, there is always plenty to do during the summer months. One of our favorite family activities is to check the ripening fruit in the evening and taste test our way through the orchard.

Our farmers' market acres include an endless variety of stone fruits and citrus that supplies our market customers with fresh fruit year round.